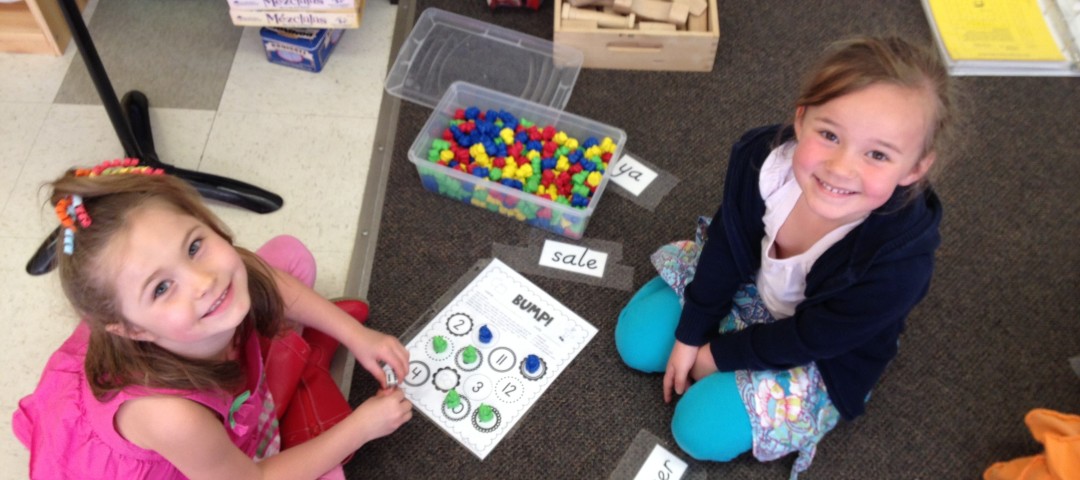 Application & Forms
Applications may be downloaded and mailed in, brought into the school, or emailed. Please note: There are questions for Directory Release and Photo Release on the application form.  The Directory Release is for your classmates only. You will find our Policies & Procedures below.  Signing of the Application form is considered acceptance of these Policies & Procedures.  These are kept online for your future reference. You will also find a link below that includes links to the immunization forms, as well as answers to frequently asked questions. It is especially important for all new families and parents of Kindergartners to read this and fill out a Certificate of Immunization (CIS) form. Every student (preschool – 6th grade) needs to have a current CIS form on file, signed by a parent, according to state law.
Preschool – Sixth Grade ACH FORM
Important Immunization Information and Forms
2018-2019 Tuition
3-day AM preschool – $270/month for 10 months
3-day PM preschool – $270/month for 10 months
2-day preschool – $200 /month for 10 months
Kinder- Sixth grades – $640 / month for 10 months
Registration/Supply Fees (One time, non-refundable) Preschool – $200     K-5 – $300
After school classes – $75 / month  Registration/Materials Fee for after school classes(one time, non-refundable): $50
Policies & Procedures
Absences and Illness
For the health of all children please do not send your child to school if they exhibit the following symptoms:
watery eyes
deep cough
inflamed nostrils
heavy nasal discharge
fever
rash
contagious diseases
head lice
Please call (before class starts) or e-mail the school if your child will be absent. Children should remain home 24 hours after a fever has subsided and 48 hours after vomiting. In the event of head lice, please notify the school so that we may take the proper precautions in the classroom. Please remember that the child must stay out till all the live lice are gone. This information will remain confidential. The school cannot deduct tuition for any absences caused by vacations, colds or other illness.
Accident and Emergency Procedure
An emergency injury or illness that occurs during school hours will be reported to you immediately. Please make sure we have all emergency forms and current phone numbers. Waiver of Liability It is mutually agreed that in the event of an accident or illness of a child while in the care of teachers with Spanish With Sarah, the certified teacher shall use their best efforts to contact the parent immediately. In the event the parent is not immediately available, however, Spanish With Sarah teachers are authorized to secure such care as the situation may reasonably warrant. When the parents cannot be immediately contacted, Spanish With Sarah teachers will use their best efforts to contact your emergency contact as listed on the registration form. The parent agrees that where the Spanish With Sarah teachers have acted in good faith to comply with an accident and/or illness procedure, it shall not be liable for any accident or illness to the child, any and all liability as might otherwise exist expressly waived by the parent. First Aid Permission Hydrogen Peroxide                       Benadryl Spray Calamine Cream                            Neosporin Bactine First Aid Spray                Antibacterial Wipes Ice Packs                                        Adhesive bandages Children's Tylenol*                       Benadryl Oral Allergy Medicine* *Given only after verbal parental authorization If any of the above items are used, you will be notified at pick up time.
Clothing
Remember coats for outdoor activity on cool days as the children will have some activities outside except in rain and extreme cold. We recommend athletic type shoes with rubber soles and closed toes, rather than sandals, shoes with hard soles, or plastic shoes for the playground. NO flip-flops.  Please mark clothing and belongings to avoid loss.
Communication
We would like communication to be two-way. An email link to our weekly newsletter will keep you informed of all planned school activities. Please feel free to contact your teacher or director with any joys or concerns about your child. Morning drop off or afternoon pick up is a great time to arrange a meeting. If you need to get in touch with your child's teacher after school hours, email is the preferred method of communication. Please send your child's teacher an email requesting a meeting.   
Arrival
As teachers will be busy preparing for the daily activities, children will not be allowed in the classrooms prior to class. Students may enter the building at 8:45.
Late Arrival
Kindergarten – Fifth grade attendance is taken promptly at 8:55. Preschool circle time starts at 9:00. (12:45 for PM classes.) Late arrivals after these times can be disruptive to the class and will be marked tardy.
Departure
Please be prompt in picking up your children after class. It can be distressing for children whose parents arrive late. Teachers have other responsibilities to attend to after class.  Arranging for another parent to supervise your child on the playground until you are able to arrive is always a good plan (as long as we receive your approval).
School Release
A written note, email or text will be required from you any day someone else will be picking up your child. This person must then show their valid ID at the time of pick up. The teachers cannot release your child to a stranger.
Discipline
We approach discipline in a very positive way. We first try a variety of positive guidance techniques such as redirection of the child to another activity. If we are unsuccessful in preventing inappropriate behavior, a short regrouping time may be necessary. 1-2-3 Magic is a fabulous, non-stressful method.
Continued Enrollment
We will strive to serve the needs your child. However, if we are unable to serve them, we may recommend an alternative program to you for your child.
Tuition and Payment Procedure
Tuition is calculated on a yearly figure and divided into equal payments for your convenience. This means that holidays and vacations (fall, winter and spring) do not change the monthly tuition rate. Tuition is due the first week of every month. If any circumstances prevent continued enrollment, notice must be given to the director by the fifteenth of the month prior to withdrawal or the next month's tuition will be invoiced. Current tuition rates are listed on the registration form. Please note that the registration/supply fee is non-refundable.
Field Trips
Parents are responsible for transporting and supervising their children or for making carpooling arrangements on field trips. Teachers must be available to all students in their class. Teachers will notify you of the place, date and time to meet. In some cases, there will be no classroom time on the day of a field trip for the participating class. Siblings are not covered in the cost of field trips but are welcome to join us for field trips for an additional fee. There may be times when parents are asked if they are interested in bus transportation.  The school does NOT cover bus transportation.  Bus field trips will be an extra fee, paid by each family.
Food
No gum will be allowed in the classrooms. A healthy snack will be provided daily for preschool students.  We encourage our K-5 families to send in your own healthy snack (no candy or junk food please) with your child. If staying for lunch, children are expected to bring their own lunch.  Water, in a spill proof water bottle, is the only drink allowed at school. We are not able to warm up lunches.
Toys
We prefer that children do not bring toys from home except on special sharing days.
School Work
Your child will regularly bring work home from school.  Occasionally your child will work on something to later be placed in a school portfolio (K-5).  We will occasionally ask you to look at and discuss something with your child and then return it to class. Please be prompt when returning things to school.
Parent Participation
We have an open door policy for parents. You are welcome any time to help or simply visit.
Visitors/Siblings
Parents and children interested in our program may visit the classrooms together to see first-hand the variety of opportunities for young children we offer. Unfortunately, we cannot allow friends of our students to attend class sessions.
Snow Days
Spanish With Sarah classes will be canceled if the Camas School District announces school cancellation. Listen to your radio or television for that information. We will also post cancellations and delays on our website and school FaceBook page.  Any canceled days will be made up.
Mandatory Reporting
Schools are considered mandated reporters in cases of suspected child abuse or neglect. Under Washington state law, mandated reporters who knowingly fail to make a report, or cause a report to be made, shall be guilty of a gross misdemeanor (RCW 26.44.080)
Notice of Nondiscriminatory Policy As To Students
Spanish With Sarah welcomes students of any race, color, national and ethnic origin to all the rights, privileges, programs, and activities generally accorded or made available to students at the school. It does not discriminate on the basis of race, color, national and ethnic origin in administration of its educational policies, admissions policies, scholarship and other school-administered programs.