Mathematics
This week we studied tables and graphs. After discussing the purpose and uses of tables and graphs, we presented and defined the vocabulary involved when interpreting data, as well as when comparing and contrasting numbers. We went back and reviewed concepts such as ordering numbers from least to greatest and place value. We also made connections to previous units (horizontal, vertical, parallel, perpendicular, intersect, etc.) We worked on math story problems that involved drawing specific information from tables and graphs. One example of a story problems was to interpret a table that showed the favorite foods of people of three different age groups (children, teenagers, adults). Not surprisingly we could find out that, according to this survey, the favorite food amongst children was…I bet you can anticipate the results. One way you can support these concepts at home is making connections to real life situations such as the weather forecast, etc.
Two of our students, Camdyn and Ava, did a magnificent presentation on Symmetry. They were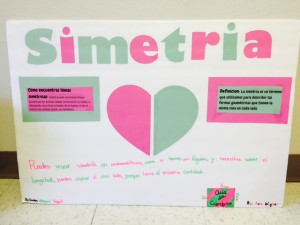 responsible for presenting this fun and interesting geometry concept to the class. We will be elaborating more on this concept next week. Camdyn and Ava have completed their entire fourth and fifth grade Aleks' Pies. Congratulations on this outstanding accomplishment.
Next week, we will be taking a look at our Aleks work and will be celebrating the steady growth we have made throughout the year! Students were also given their last Aleks homework of the year! The student accounts do not expire until August 11th so students will be able to take advantage of them throughout the summer.
Language Arts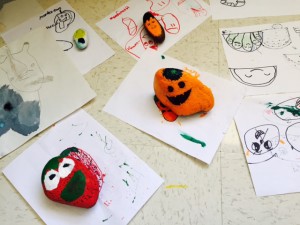 In literacy, we continued to focus on our writing. During the week we completed the different parts of our essay: introduction, body and conclusion. We also conferenced so I could provide feedback on the editing and revising part. We are so excited to announce that we are ready to publish our essays next week. This has been such a fabulous way to wrap up our year. Students have shown all their literacy skills while writing, in a meaningful way, about a subject that is so relevant and that we are so passionate about. What amazing work they have done! I could not be any more proud of my students!
Remember:
·         We have our last spelling test next Tuesday. Don't forget to practice your sentences.
·         Math worksheets due on Monday
·         Aleks: end of the year celebration and certificates next week! Get done as much as you can!
·         (Don't forget the picture!)
·         Read for 20 minutes in Spanish every day!
Have a great weekend!
Maestra Paola

Social Studies & Social Studies  
We spent this week in Science studying the circulatory system and the parts of the heart.  Hopefully some of you were able to see the great sidewalk chalk diagrams of the heart the students made
on Thursday
.  Also, we remembered back to our unit on magnetism and electricity for our field trip to the robotics club
on Tuesday
afternoon.  It was wonderful to see what is possible for our engineering-minded kids to be a part of as they grow!
In Social Studies, we continued our study of the United States Constitution.  We had fun learning the preamble, and we began learning about the three branches of government.  We will finish this up at the beginning of next week.
Art
The 3-4 class completed their seashell and beach scenes, using crayon and watercolor. Everyone did a beautiful job! We also collected all their artwork from the various bulletin boards, and the students took home their portfolios this week. (There are a few pieces of artwork on the front bulletin board that will come home next week). The students have done so much awesome artwork all year! Please note: If you still have your student's white poster board portfolio, would you please return it to school. We'll use these again next year, and it will save having to make new ones 🙂