Los insectos
This week we began our insect unit with the very fun story: The Crunching Munching Caterpillar.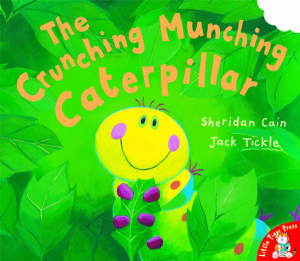 This is such a fun story to act out.  It really shows how a caterpillar changes into a butterfly.  We acted the life cycle out by being:
eggs / huevos – by laying in balls on the floor,
larva/ larvae –  by wiggling around like a caterpillar,
pupa/ pupa – by folding ourselves into balls and taking a nap,
butterfly/ mariposa  – by spreading our wings and flying around the room.
We also talked about the different body parts of insects and created fun crafts to go along with the topic.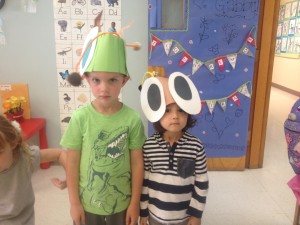 Letras y Números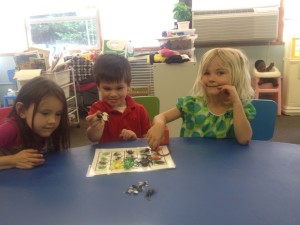 We played a fun insect game this week.  Students rolled a die and chose that many insects to place on the leaf game board.  Pre-K students played a challenge version of the game by adding 2 dice. This was very fun!
This week we focused on the number 17.  This number is THE MOST skipped number during oral counting.  We would like to encourage you to count, count, count and be sure this number isn't left out.
We had a great time creating Mother's Day gifts.  We hope you all enjoy them and have a fabulous weekend!