Servicios públicos
We finished our Community helpers unit this week.  We read a great book that talked about all the different people who make a community.  We learned there are different types of communities:
grandes ciudades  – big cities
suburbios – suburbs
pequeños pueblos – little towns
We looked at the different signs that can be seen around town. The stop sign is an important one! We also looked at the different shapes of crosswalk signs.  Our shape study this week was the diamante.
It was fun to play a few rounds of Luz Rojo, Luz Verde – Red Light, Green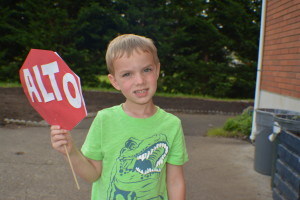 Light.
rojo = para
amarillo = despacio
verde = corre
Next week we will begin our new unit: Los deportes – Sports
 

Letras y Números

This week we introduced the letter Z. The letter Z makes the /s/ sound in Spanish.  There is no buz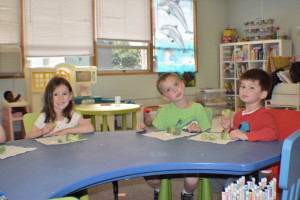 zing! This was a fun letter to write: al lado, diagonal, al lado. All with straight lines!
Our number focus this week was the number 16: diez y seis. All the children do a fabulous job counting up to 30 with our monthly calendar.  To practice counting, challenge your child to find 16 …of the letter A (or any letter) in their favorite book, or 16 red blocks, 16 of anything. Counting is fun!