Spanish Language Arts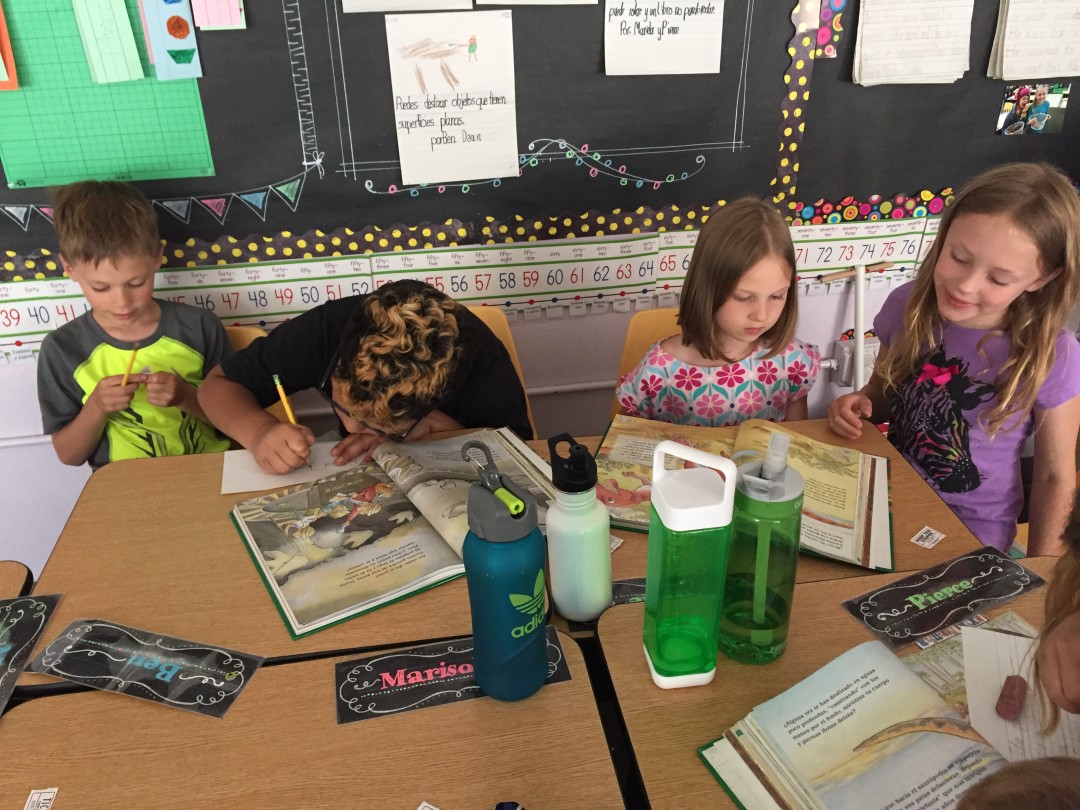 This week we finished our unit on Fossils and began our new unit Courage! We read Molly la valiente y yo. Our objectives were:
use the comprehension skill Main Idea and Details during our second read
review antonyms and synonyms
complete a unit review adjectives, adverbs, contractions, words that tell us time and order, and singular and plural nouns
develop understanding of spelling patterns of words ending in -ado, -ido, ando, and iendo
understand the capitalization of proper nouns
use the comprehension strategies Making Connections, Making Predictions, and Visualizing during our first read
New Spelling test on Thursday June 15- this is our LAST spelling test of the year! :
estado (state)
ilustrado (illustrated)
recogido (picked up)
andando (walking)
iluminando (illuminating)
arreglado (arranged)
dormido (slept)
comiendo (eating)
cantando (singing)
corriendo (running)
English Social Studies and Science
Social studies with Ms. Marci
This week We continued our new unit on Frontier Explorers. On Tuesday we wrote a letter from the point of view of John Adams to Thomas Jefferson asking permission to purchase the Louisiana Territory. This week we also began learning about Lewis and Clark and their Corps of Discovery expedition.
Our objectives were to:
• locate the Louisiana Territory, St. Louis, Missouri River, and the Rocky Mountains on a map
• explain the reasons that Lewis and Clark went on their expedition
• understand that there were many, many Native American tribes living in Louisiana Territory before the Lewis and Clark expedition
• recall basic facts about Lewis and Clark's encounters with Native Americans
• explain why and how Sacagawea helped Lewis and Clark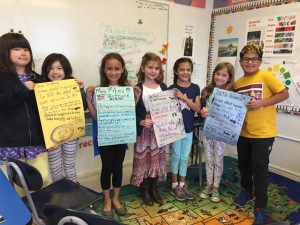 Ms. Laura's H&G group:
We started our final unit, Civil Rights Leaders, by learning about Susan B. Anthony, Mary McLeod Bethune, Eleanor Roosevelt and Jackie Robinson. We learned how these people worked hard to promote equality. They lived in different times and had different passions, but all were successful in helping people.
Science
This week we continued our science domain on Simple Machines. We had a wonderful invention fair in class on Monday. The students did great on presenting their very creative compound machines. We are focusing on compound/ complex machines all week.
Our objectives this week were to:
• develop an understanding of quantities associated with energy, movement, and change
• understand interrelationships among science, technology, and human activity and how they can affect the world
• explain that simple machines can be combined together to make a complex machine
• examine and name the types of simple machines that are found in a complex machine
• recognize and name complex machines that we use in everyday life
Spelling:
We took our spelling test on Friday. Our activity this week was word scrabble, (finding new words out of our sort words).These were due on Friday. For our handwriting we practiced number words. In phonics this week we looked at adding -ed to words and when we have to double the consonants or drop an e. We also worked on capitalizing "I" and proper nouns.
Our idiom this week: "I'm green with an envy"
Math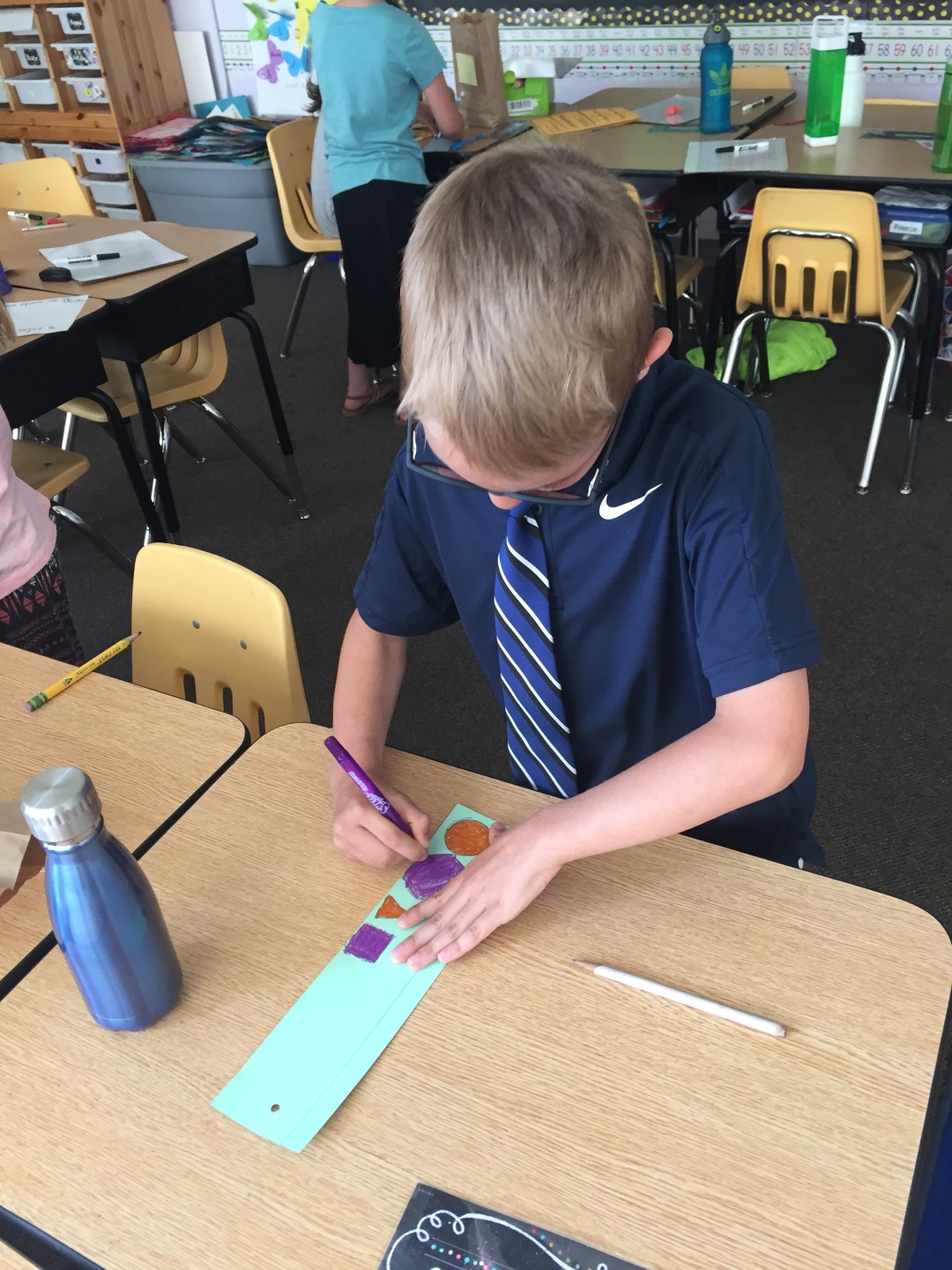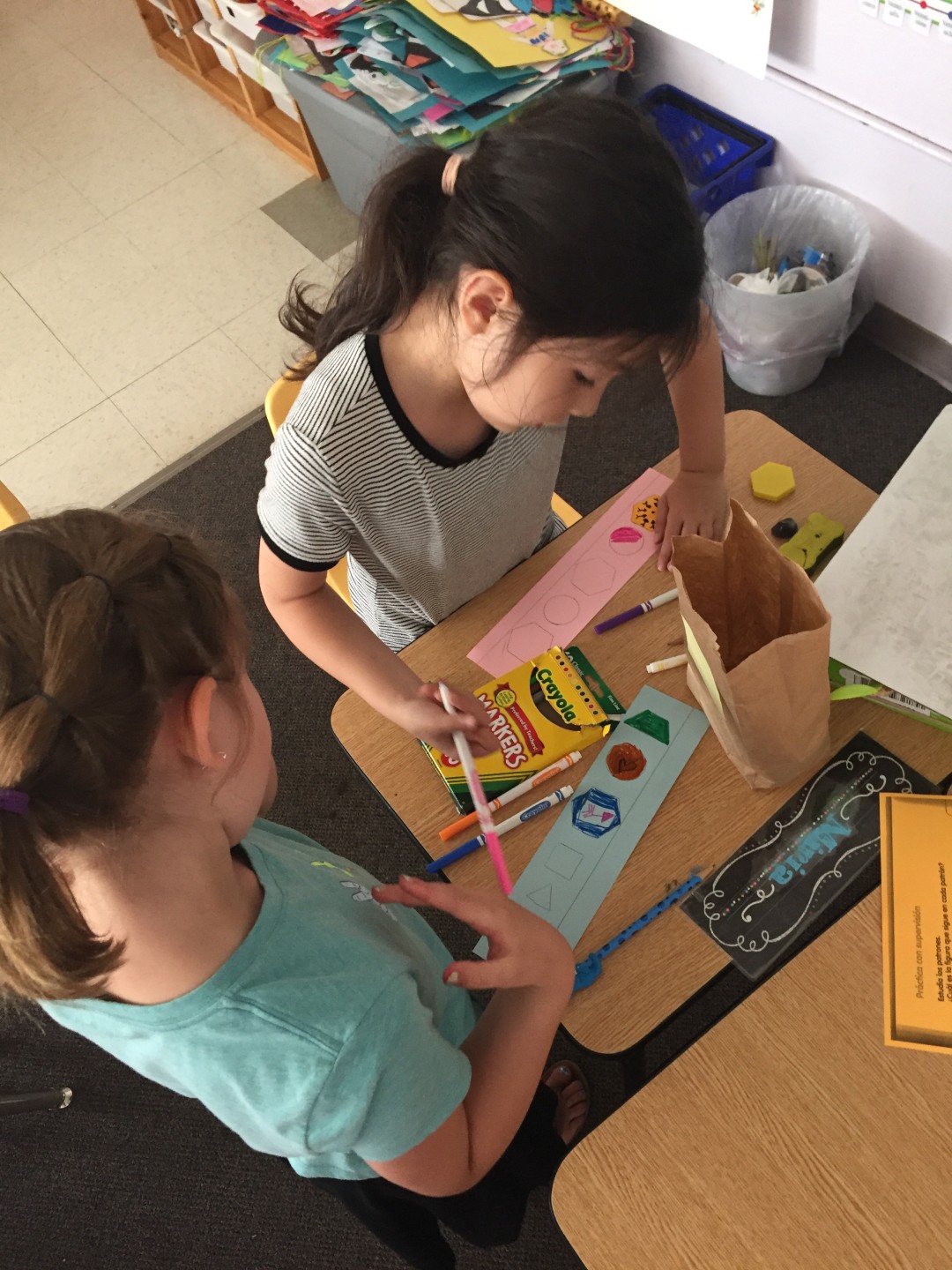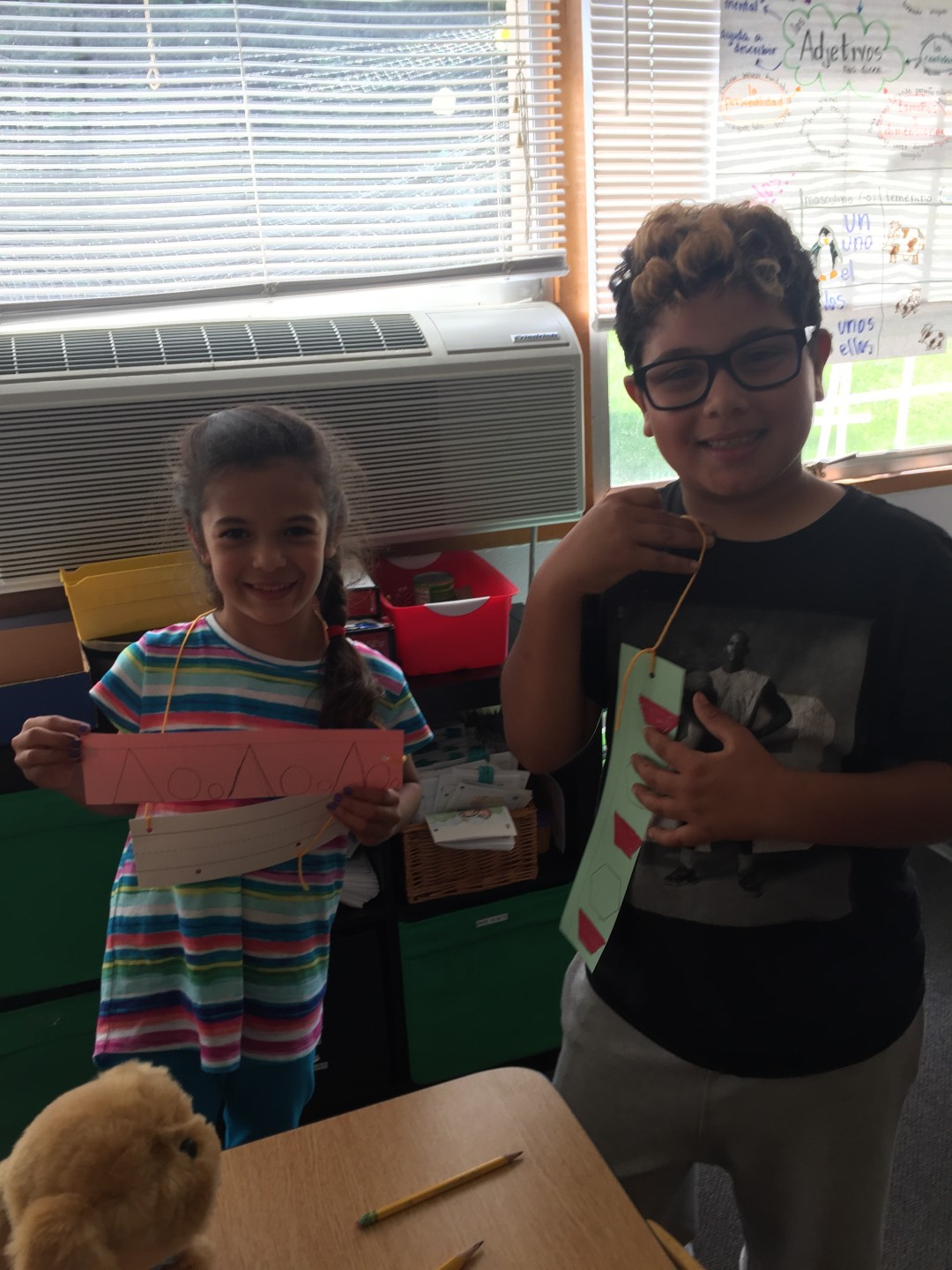 This week in the red group, with Maestra Ivary, we finished our unit on Shapes and Patterns!
Our objectives were:
identify, describe, extend, and create patterns using different sizes, shapes, colors, and positions (turning)
review the chapter by playing Math Train and experimenting with Tan-grams
demonstrate understanding and mastery of the chapter on the unit test
Students took home a review packet of the last two chapters that is great practice and reinforcement!
This week in the orange group, with Maestra Sarah, we jumped into multiplication tables of 2, 5, and 10. Last week we worked on the basic properties of multiplication and division, using equal groups. This week our goals were:
skip-count by 2's, 5's, and 10's
solve multiplication word problems
use dot paper to multiply
use known multiplication facts to find new multiplication and division facts
solve division word problems