Language Arts 
We worked on several great skills this week:
using a dictionary (identifying parts of speech, using alphabetical order, choosing amongst various definitions)
writing varying sentences within paragraphs to provide more interest to the reader
comparing and contrasting characters from two different stories, providing examples as proof, and citing our source (title and page number)
peer editing our autobiographies
publication (typing) for our autobiographies
putting accents in our autobiographies, using special characters on the computer
recitation of a fall poem
We began a new class accountability chart. Students will receive a start on the chart for each week they turn in every completed assignment on time. Students will receive a special reward for every 4 stars they receive.
There are no Spanish spelling words for this week but students should be reading book #4 (and any others they are interested in) and completing their "Reading with a purpose" worksheet. This worksheet is due Monday.
Math
We breezed through addition to the thousands, with and without regrouping. We had fun playing our suma mil game again. All students were asked to work  on the addition portion of the ALEKS pie during the past two weeks. We took our unit test on Friday and everyone did a fantastic job!
We will begin our subtraction unit on Monday. Students should begin working through the subtraction portion of ALEKS. Also, students will receive their new homework packet on Monday. This will be due 10/30. (Please note: we are asking students to show their work. It is easier to understand where a mistake is made if we can see the process/work. Also, being able to pick apart our math now, while it's simpler, will help us to better understand and explain our math strategies when they become more complex. Students should show all their work.)
Social Studies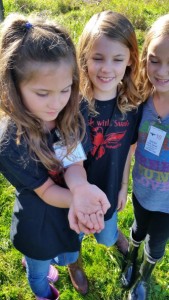 On Monday we learned about the Punic Wars; who was involved in them and how they lasted for more than one hundred years.  Students identified some key locations on a map such as the area that was once Carthage (Tunisia in Africa), Sicily in Italy, Spain and the Italian Alps and then marked them on our classes' Living Map.  We read about the Carthaginian general, Hannibal, who led a huge army and  "monsters" (elephants) across the frozen Alps to battle the Romans. Thursday the class wrote about what the Romans gained from the Punic wars; the newly controlled Mediterranean area of North Africa and Spain.  They also sequenced major events that happened during the wars and added Punic Wars to their timelines. On Friday we began reading about how the beginning of the Roman Empire affected aspects of the daily life of Romans:  housing, education, work, imports and trade, art, and entertainment. We also learned about the ingenious aqueduct, which was another contribution that came from the ancient Roman civilization. We added this to our civilization chart under contributions to the modern world.
Science
We had such a wonderful field trip this week to Zenger farm.  I am so glad that Miss Jill found this gem.  The class got to see and do so much.  We particularly seemed to enjoy our visit to the wetlands and exploring this habitat.  I loved watching the enthusiasm students had when they were able to gather specimens from the stream with their nets and then get a close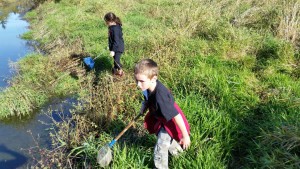 r look at them in the magnifying containers.  Thank you to all the parents who joined us for the trip, I hope you found it as worthwhile as I did.
We continued our lesson on Birds this week and added what we learned to our classification chart.  Students reviewed what they had read last week and wrote summary notes.  They filled in a webbing sheet on all the important characteristics of birds and chose one bird to draw a picture of.  On Friday we had fun doing an experiment on why birds beaks are different and how they help them eat a variety of food.  We then filled in a graph with the data we collected.
English Spelling/Writing
The class had an extra week to work on their spelling activities and study for their test.  I'm sure everyone did fabulous!  Starting next week we will have less time to do spelling homework in class in order to have more time for journal writing.  So I encourage students to do a little spelling each day at home.  To help with this, I will send next weeks sort list home on Friday in the Take Home Folder so students can work on activities over the weekend if they chose to.  We also reviewed four types of sentences in writing this week: declarative, interrogative, exclamatory, and imperative.
Art
The 2nd and 3rd graders finished working on their animal mosaics this week. We looked at an ancient Roman mosaic again, and also looked at some modern art mosaics by Chuck Close. The students added a background for their reptile, amphibian or fish. Stop by the bulletin board by the water fountain and check out these great mosaics. Look closely ­ some of the animals are camouflaged!